Bleed is printing (or whitespace) that goes beyond the edge of where the sheet will be trimmed. In most cases, you will not need to pay too much attention to these values as we show you a visual preview of how your artwork is trimmed.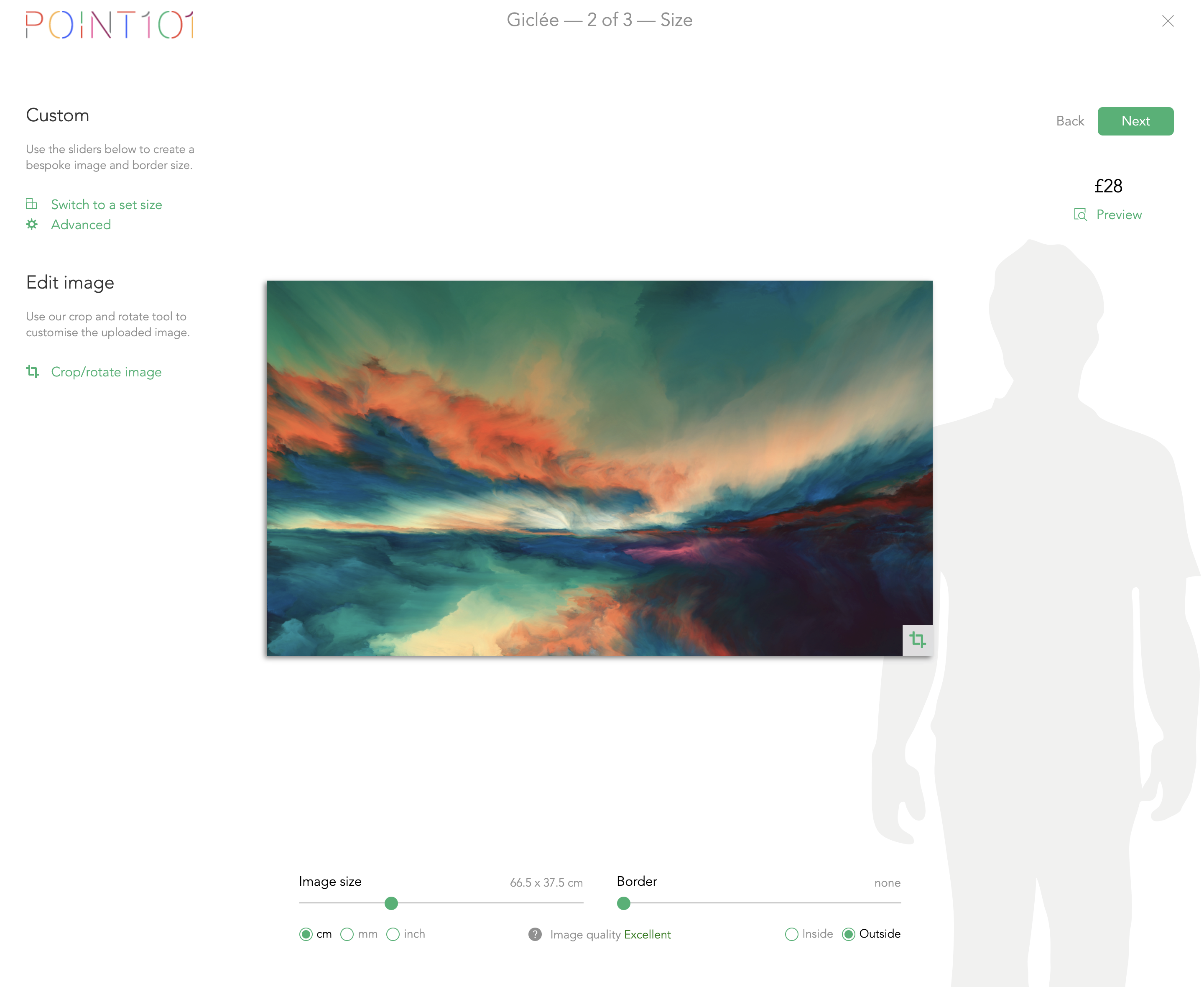 Giclee prints require no bleed, while most other products only require a few mm. If you're printing on canvas and selecting image wrap, prepare your files to allow for the extra needed bleed on the edges of the frame.
Giclee prints – No bleed required (please allow a tolerance of up to 2mm less than your ordered size in width and height as all prints are hand cut).
Frame Prints - 5-10mm of bleed on the face of the frame.
Canvas prints – 5mm bleed (variable).
If you're not using our upload system, save your file at the size you'd like us to print it with the relevant bleed. Our prices are based on print-ready images, but we can set up files that need extra work for £3 - £5 per image. Make sure your files are print-ready by following the instructions above or contact us for more information.
Bespoke stretched canvas with Image wrap.
An 'image wrap' canvas is where the edge of the image is wrapped around the side of the canvas. For example, a 12x16" canvas will have the image printed onto a 16x20" canvas (including borders and bleed) so that 2" on all sides of the image can be wrapped around the frame. 1 ½" will be on the side of the frame and ½" will be on the back.