The prices on our product pages are base prices that do not include all options or extras, such as mounts, coating or finishing options. You can configure your product via our website when you upload your image, which will give you a complete price.
It's easy to price up different sizes of prints in the advanced size mode of each of our products. Once you have configured your item and reached the summary page, you can click back to the image size section and that will give you instant prices based on new dimensions you enter: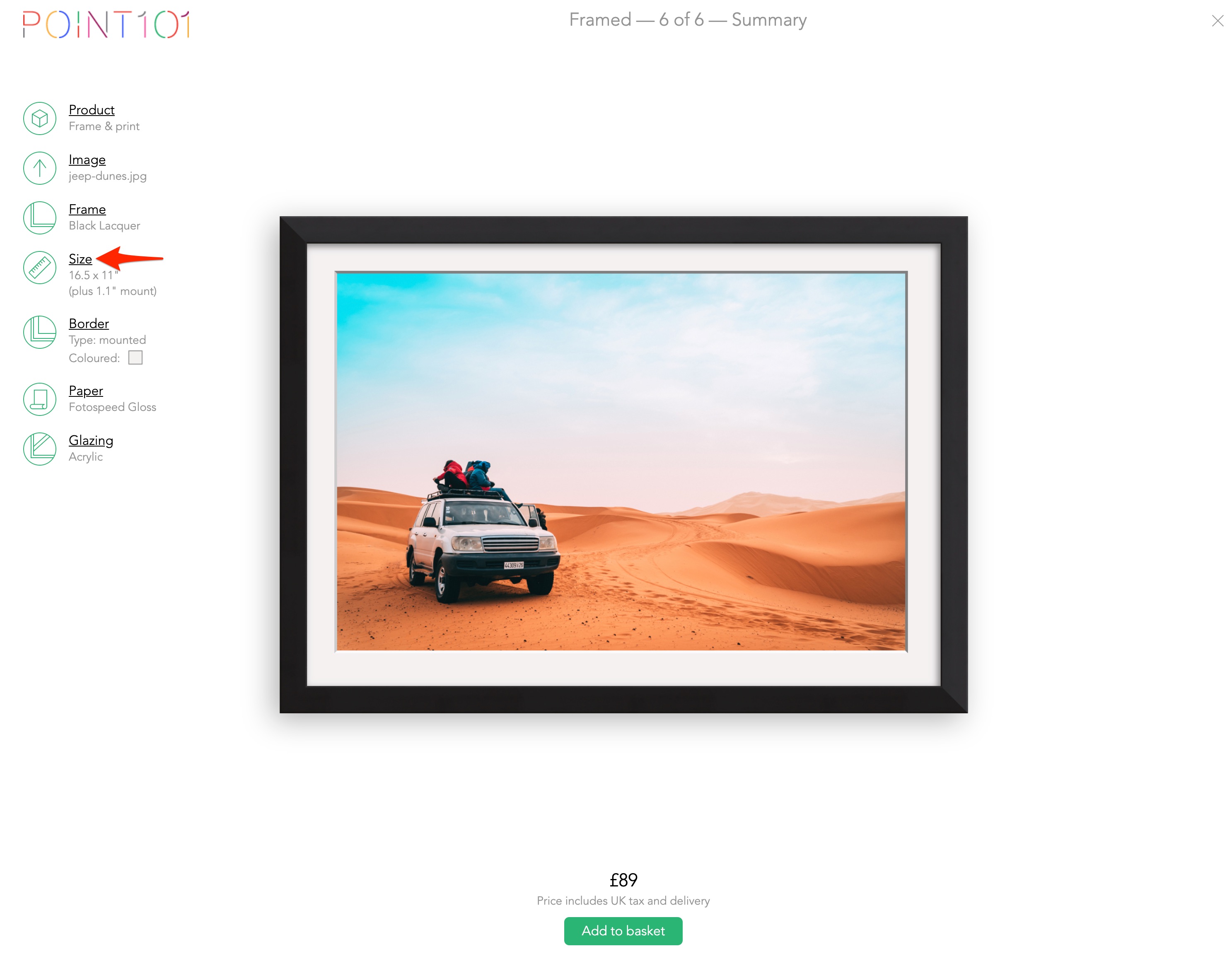 See a quick video summary on how to order and price up giclee prints yourself.
You can download our price list below that includes a cross section of our prices.
We offer trade discounts - this is dependant on monthly spend or quantity of items ordered (batch discounts). Please see our trade section for more information on the benefits and applying for an account.